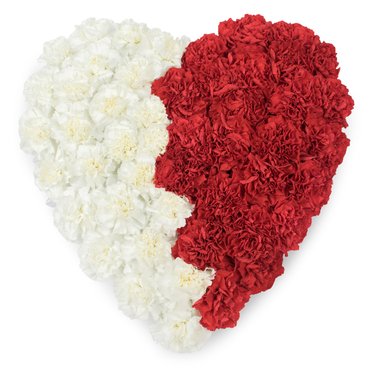 Losing a loved one may it be a family member or close friend is one of the most challenging situations in life. In such a situation one might be confused on what to do to express his/her sincere condolence to the grieving family. For a long period, people have been using flowers to show their sympathy to the member who has lost their loved one. The impression makes them feel loved at such a trying time.

At such a time, presenting flowers as an honour to the deceased is one way to express your loss and following funeral etiquette. However, choosing the flower arrangement for the event might be a tiresome task. Funeral flowers might be offensive to a particular group of people depending on their belief or culture. Our funeral flower guide assists you to get the best funeral tribute.

The most popular types of funeral flowers are chrysanthemums, carnations, lilies, and orchids. The most used floral arrangements come in the form of wreaths, casket sprays, standing spray, and funeral baskets. Each flower arrangement has a unique and different meaning or emotion. It is essential to decide which one will be the best in bidding farewell to your dear one. In this article, we're going to look into details on the carnation funeral flower.

Carnation Flowers

It has beautiful wispy petals and lingering fragrance and it is among the most popular flowers used in funeral and sympathy flowers arrangements. However, they are often used as sympathy flowers more than in funerals. It grows in a wide variety of colours with each colour having a distinct meaning. The standard colours for funeral setup include white, pink, purple, striped and red. The general expressions of these colours are love, fascination, and distinction. Virtually every colour has its unique meaning.

Pink carnations stand for remembrance, they are common in Catholic and other Christian funerals since they believe that they were created from the Virgin Mary's tear hence, symbolizes the mother, undying love. There are varieties of pink carnations which include china pink, maiden pink, sweet William and cheddar pink. Also, the pink colour is believed to evoke the feeling of appreciation and gratitude.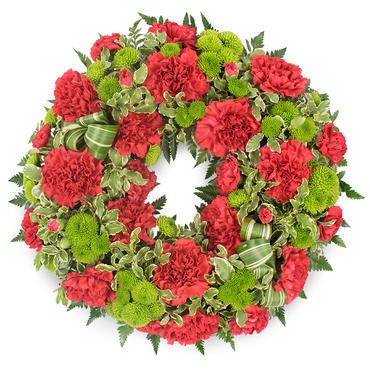 Striped carnation is made of two solid colours of carnation. They symbolize a gentle regret or refusal or rejection. It is commonly used as a sympathy flower when someone dies. The colour language means, "I'm sorry I can't be with you, but I wish I could." The striped carnation is very refreshing and valued a lot due to their beauty. Purple carnations mean capriciousness, fickleness, and unpredictability. White carnations mean devotion and innocence.

Red colour shows deep love, affection, and admiration for the deceased. The red carnations range from light to dark red. Light red carnation symbolizes respect or admiration while dark red shows the feeling of affection, deep love, and passion for the deceased.

Carnations are widely used when arranging funeral wreaths and letter tributes. Florists also use them when arranging funeral sprays, posies and baskets.

Funeral flowers perfectly symbolize our feelings and respect toward the deceased. Most importantly, understanding the meaning of different flowers makes a perfect send-off.