Special Gifts for the Special People in Your Life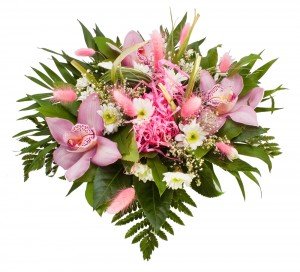 When you want to let someone you love know how much you care, there is no better gift than a delivery of fresh flowers arranged in a fabulous bouquet. When you don't have the time to head to the shops or the money to buy pricey presents on the high street, a hand-delivered floral arrangement is a powerful gesture that you can send for less. You may be living far away from family members and friends, but you need not miss a single birthday, holiday or momentous event. You can be right there with them to share in the joy and laughter when you send a beautiful present from FlowersByPost.org.uk. We have a wide range of gifts available that will fit every occasion and every sentiment, so you won't have to wonder how to celebrate the next birthday, baby shower or Mother's Day. Ordering flowers from us is a rewarding experience. Not only will your recipient receive a lovely floral arrangement or a combination gift with champagne, chocolates, a soft toy or balloons, but you will know that you have sent the freshest flowers at a great price. There's no reason to choose the same old bouquets that are available at the local shops year in and year out. You can find something innovative and unique with us and your gift will be the talk of the town.

Our flowers will arrive at the door of any friend or relative you have, regardless of whether you send them to a house, a business address, a hospital room or a funeral home or church. They will be kept fresh at all times so that they arrive in peak condition, with no damage, no wilting and no discolouration. Our deliveries are always on time, as well.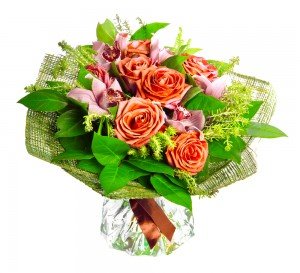 For just about any occasion or holiday, flowers can make the perfect present. When you know someone who is having a birthday, think flowers from our company. When it is Mother's Day, surprise your mum with a beautiful bouquet delivered to her home. Holidays are more special when flowers are present, and they are always welcome for parties, weddings and special events. Fresh flowers can bring any room to life, creating a wonderful energy that your guests will enjoy. Flowers can be as formal or as relaxed as your event, just take a look at our online catalog to see all the different emotions that they can convey.

For saying 'I Love You', there are so many blossoms to choose beyond just roses and lilies. See what our creative florists have come up with to help you say 'Congratulations' or 'Get Well Soon'. You will be amazed at the diversity of our arrangements and the variety of options we offer. Help your friends and loved ones celebrate the birth of a new baby, a promotion, a curtain call or a graduation, all with fresh flowers from us. Think of all the times that you would like to see a smile on someone's face, then just add a bouquet of fresh flowers to the mix and let the magic happen! Choose seasonal flowers to keep the price down even lower. When you select a seasonal bouquet over an exotic one, you will be getting local flowers, so they will be super fresh and affordable as well. It's never a bad time to send flowers, so choose your gift now. Show how much you care with flowers and gifts delivered by FlowersByPost.org.uk and you will never want to go to the shops for a present again.
Our Testimonials
I have used Flowers By Post to send flowers for a few years now and every time feel like the first time! They are the best flower shop in London areas.
Quality and affordable flowers would recommend to anyone who asks.
The florists were very helpful, and they took the time to customize my bouquet. I ordered flowers delivered on the same day. I will definitely get more soon.
After a series of unreliable flowers delivery services, my great aunty recommended Flowers By Post. I enjoyed your services. They sent the flowers by post, and you would think they were just hand-picked! So fresh!
Overall, great experience. They delivered to my home at the exact time I had requested. Flowers By Post is my go-to place every time I need flowers. Cheap yet classy!
Thank you for delivering on time and for the excellent customer service. I am new in London and am a big fan.
We celebrated our moms 60th birthday, and my sister bought the most beautiful flowers from Flowers By Post. Thank you for being part of our intimate celebrations and making it even more memorable.
Flowers By Post delivers fresh and classic flowers to my office. There is something about flowers in the reception area, gives a warm feeling.
Great job with my flowers by post. Hats off to a wonderful team at Flowers By Post.
I am an aspiring florist in London. I love your customer care and professionalism. I would love for my future team to be half as good as yours.
I'm no expert and really needed help for an event in London, and I chose to go with this shop for some beautiful cheap flowers. The whole time they were very resourceful.
Love the vibrant flowers that I got with a same day flower delivery to my place. Reasonable rates and you wouldn't know these flowers were so cheap by looking at them.
I was bit worried to order online but the crew at Flowers By Post carefully packaged a beautiful selection of flowers. I will continue to use your shop for my same day flower delivery needs.
I thought I knew everything there is about flowers until I met Flowers By Post florists. Their passion for flowers is out of this world! No doubt about it, they are the best.
You'll never have more a simple process ordering or having flowers delivered than with this place. Great mix of flowers at a great price.
This is the most punctual way to order flowers. The florists really know how to please their customers.
Flowers By Post has so many options for cheap flowers to get delivered to London. You really can't go wrong, and I definitely want to tell others to go with this crew.
Beautiful flower arrangements I got to my place. They were very helpful and have a wonderful florist team and customer service help.
My grandma means the world to me but I don't have tons of funds. I am so grateful to have a flower shop that can do for me and my family and that is the work of Flowers By Post. Thanks for all you do.
Amazing team of florists at Flowers By Post. We got a very speedy delivery and the flowers were jaw dropping.
Once these flowers arrived to my store, I knew that they were fresh and high end. This is a great way to get your flowers by post from a wonderful shop.
I had to send flowers last minute and it was very important that I do so. Flowers By Post understood the amount of pressure, and came through with a wonderful arrangement delivery. Great job.
The team over at Flowers By Post put a smile on my face with their amazing flowers by post. I got everything that I asked for and even more. I am one lucky customer to have this shop delivering to us.
I had a funeral to attend in London and I was in charge of ordering. Unfortunately, I didn't have much money but I found this place that had everything I needed from beautiful bouquets to the best selection of cheap flowers. Great work, Flowers By Post.
Never have to worry about an error when you get flower delivery from Flowers By Post. This store really knows how to work and get things done.
Perfect prices, vibrant flowers, I had a delivery for a special someone. She was so impressed with the cheap flowers I was able to afford that she thought I spent twice the amount. When I came clean, I noticed she started getting flowers herself and once for me. What a great store.
I love not ever having to leave my house to get great looking flowers. The smell of these flowers has my home smelling like a floral shop. I love it.
When my husband died I was greeted with beautiful flower arrangements and flowers by post delivered to my home. I thank your team for helping me move on and it put a smile on my face.
Flowers By Post delivers every time with charming arrangements you can't get anywhere in London. Very affordable same day flower delivery!
You get the most elegant collection of flowers and the florist who made my order up is a genius. I'll continue to get flowers from here on with Flowers By Post.
We also deliver fresh flowers to: