What can spice up your day more than a bounty of irresistible summer flowers? Though most flowers bloom in spring, some flowers will bloom in summer and keep your home beautiful. Most of them are perennial plants, while others are short-season flowers. A majority of these plants require little or no maintenance, and they'll keep you alive amid the high temperatures they will offer some relief.
We all desire to have flowers every day — all the time. They bring out the beauty of this hot season for weeks. In summer you can still get gorgeous floral arrangements you probably have not imagined. If you don't have a flower garden, you can enjoy the beauty of these flowers by ordering them online from our flower shop.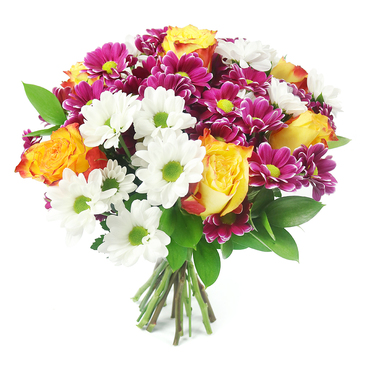 Let's see some of the stunning summer flowers you can get from us in this season.
Perennial hibiscus (H. moscheutos)
These flowers also come by the name swamp hibiscus or rose-mallow. These fantastic flowers were bred from wildflowers that are found in the south and the East. The perennial hibiscus flower can be white, red or pink. The plants are huge as high as 20-8 feet with large flowers. The flowers start blooming in late spring extending to the summer. During winter the stems wither and die to the ground. These flowers need adequate sunlight and water to flourish. They mainly grow as perennial plants in zones 5-10.
Dahlia
Dahlias are tantalizing summer flowers that are available in several colors. They are widely available in the summer. Their roots are tubers, and the size of the plants and the number of flowers the plant produces depends on the side of the tuber. The plants produce beautiful spiky flowers that bloom from mid-summer to the first frost. Dahlias are easy to grow and maintain. They require adequate moisture, but they do not do very well in extremely hot climates. The best time to plant the flowers is after the last frost in spring. They are suited for zones 2-11.
Sunflowers (Helianthus annuus)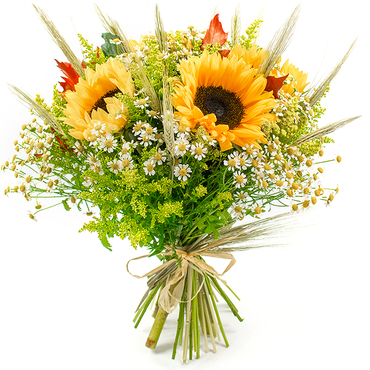 Sunflowers are among the easiest summer flowers to grow. They are ideal for kids to plant since they have no issues germinating. Some are single stems, while others have multiple stems. Sunflowers come in different colors and sizes. If you scout for seeds, you'll get the giant varieties as well as the ordinary-sized sunflowers. Giant varieties such as the Russian giant and the Mammoth Russian giant grow to a height of about 10-15 feet. Sunflowers have a high affinity for sunlight; thus, they must be grown in a place exposed to sufficient sunlight. The Indian blanket is a branching variety that produces many smaller flowers. Sunflowers mainly grow as annuals in all zones.
Marigolds (Tagetes)
Marigolds produce bright golden flowers (yellow to orange) and are available throughout the summer months. The plants produce a distinctive odor that keeps insects away. Marigolds are perfect for cut flowers. Florists have a great affection for these flowers as they make their bouquets. Over 50 varieties of marigolds do exist. These flowers are similar to daisies, in that they have a row or two of petals surrounding a dark center. They grow in all zones and require adequate water, well-drained soils, and sunlight.
All these summer flowers and more are available in our online flower shop. We offer quality fresh-cut flowers depending on your preference. If you want same day flowers or next day flowers delivered to your office, loved ones or to your home they are available from us. If you want a specific bouquet, you can talk to our florists for advice. Order flowers today and they'll be delivered to your preferred destination.