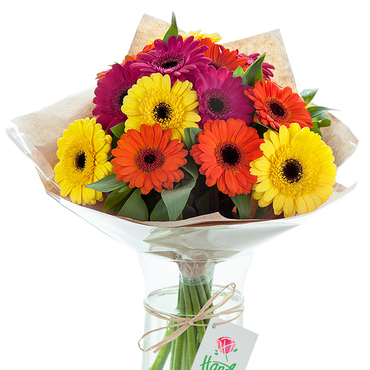 Flowers are the very image of summer - the time when the weather is finally warmer, sunlight levels are highest, and flowers bloom in every colour imaginable. But with so many different flowers out there, it can be hard to identify the right ones for you and your home. If you're wondering what flowers will give your outdoor area that perfect look this summer, go no further. Here are six summer flowers that will absolutely transform your outdoor area.

1. Germinis
Germinis, also known as mini gerbera daisies, pop with colour and bring life to every outdoor arrangement. Yellow, orange, and cerise germinis will never fail to bring cheer and smile to a day. Often called tiny smiles or miniature sunshines, germinis are large, full-petalled flowers. Watch them bloom before your very eyes. Germinis tend to stay fresh for longer than other flowers. If you can grow them yourself, you can get wholesale cut germini arrangements with a flower delivery service.

2. Tulips
Tulips are some of the most classic spring and summer flowers. Coming in a great variety of colours, shapes, and sizes, tulips are a type of spring blooming perennial. They are definitely the most colourful of any spring or summer flower. From cute miniatures to huge flowers, no summer flowers have quite the effect as tulips. They're also one of the easiest types of flowers to plant if you're interested in getting some bulbs in the ground. If you're not into gardening, that's not a problem, though. Just order online from a florist for beautiful tulips and get your flowers delivered immediately at a low cost.

3. Liliums
Liliums are the very picture of charm and class. Impress all your neighbours and visitors with liliums filling up your outdoor area under the summer sun. Coming in white and purple shades, liliums may be delivered or spend a bit of time in bud before they bloom right in front of your eyes. Herbaceous flowering plants that grow from bulbs, liliums go together with all kinds of flowers, adding a cool elegance to decorations. White and purple liliums in particular are also a symbol of love and devotion.

4. Carnations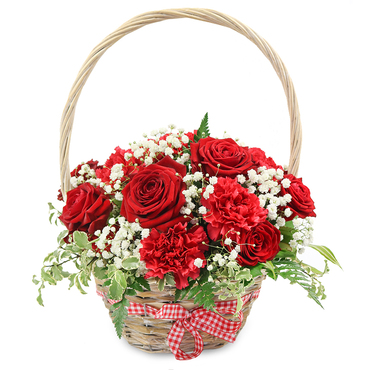 Carnations come in all kinds of bright and vibrant colours like red, pink, yellow, white, and green. Different colours of carnations signify different things - red for admiration, white for luck, pink for love, and more. Carnations have delicate but hardy and long-lasting blossoms. Find a great selection of colours and arrangements of cheap flowers, including every type of carnation imaginable from your florists today to send the perfect message. Carnations look good in every arrangement and will add that perfect summer look to decorations in outdoor areas.

5. Roses
You might be thinking that roses are ordinary, typical or even boring, but sometimes the right rose may be just what you need to spruce up the look of your outdoor flower arrangements. Try yellow roses for a bit of sunshine, or pinks or reds for a classical style. Of course, the colours don't stop there - orange roses can add the perfect splash of colour to any arrangement. Roses pair well with literally everything, and many of them come with particularly striking scents as well. Try any of our arrangements with fresh and bright roses for your new summer look. Nothing says a fine summer day like smelling the roses.

6. Iris
The blue iris is not often thought of as a summer flower, but it's one of the most beautiful. Vibrant blues, violets, and purples add contrasting colours to the lighter shades of other flowers, creating eye-grabbing bouquets and arrangements. Irises bloom all summer. Although irises are associated with blues and violets, they actually come in a variety of shades and patterns of every colour in the rainbow. Change up your colour scheme with irises. You can never go wrong with these flowers because they are always a summer favourite.
Summer is the time for flowers. Spruce up your home and your outdoor patio with the finest flowers from our flower shop. Find these six summer flowers and many more arranged among themselves, with each other, and with other flowers online. With great selections to match your greater taste, try our flower shop for next day flower delivery and all the summer flowers of your dreams.